One of the reasons I started knitting is so I could make really cool original items. Because honestly, it gets boring making the same type of scarf all the time. Or hat.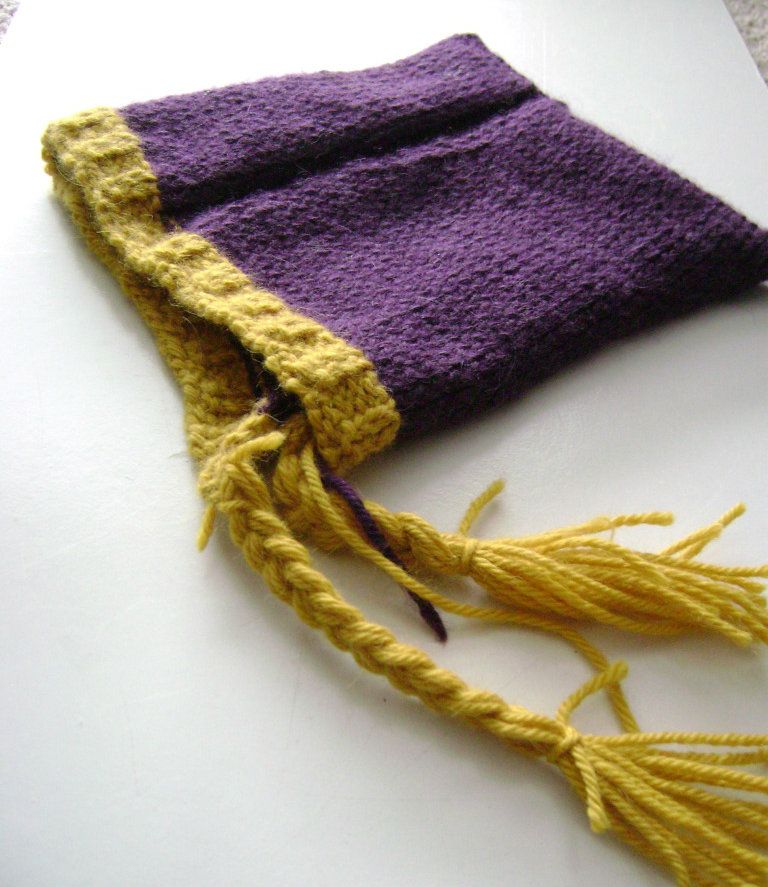 Which is why I like pixie hats. They are essentially just a hood, but always look cute! The basic hat is knitted on straight needles and then you just sew up the ends. It's really easy to customize with cables or any other type of pattern.
I had this super soft purple and yellow that I picked up a few months ago. It changed the gauge quite a bit though and it ended up a bit small for my head. So lesson learned for next time.