Requests for knitted items get pretty slow in the summer time. Clearly people have a hard time thinking about hats and scarfs in July heat waves. This doesn't mean I've put down my needles, though it does make me feel pretty silly when making socks and mittens.
Which I am, by the way. I'm making a whole bunch of mittens. They're not too useful now, but a big pile of warm mittens is pretty awesome come winter. Which is why I'm part of a group making winter accessories for the Men's shelter in Halifax. The goal is to collect 80 items for the end of August to distribute to the men when it gets cold.
I found a really awesome basic pattern. It's great for modifying so I can great creative (rather then repetitive). Plus the yarn I'm using looks so comfortable and warm.
It's amazing how much you can get done in just a few days. They are turning out bigger then I expected, I might have to double check my gauge.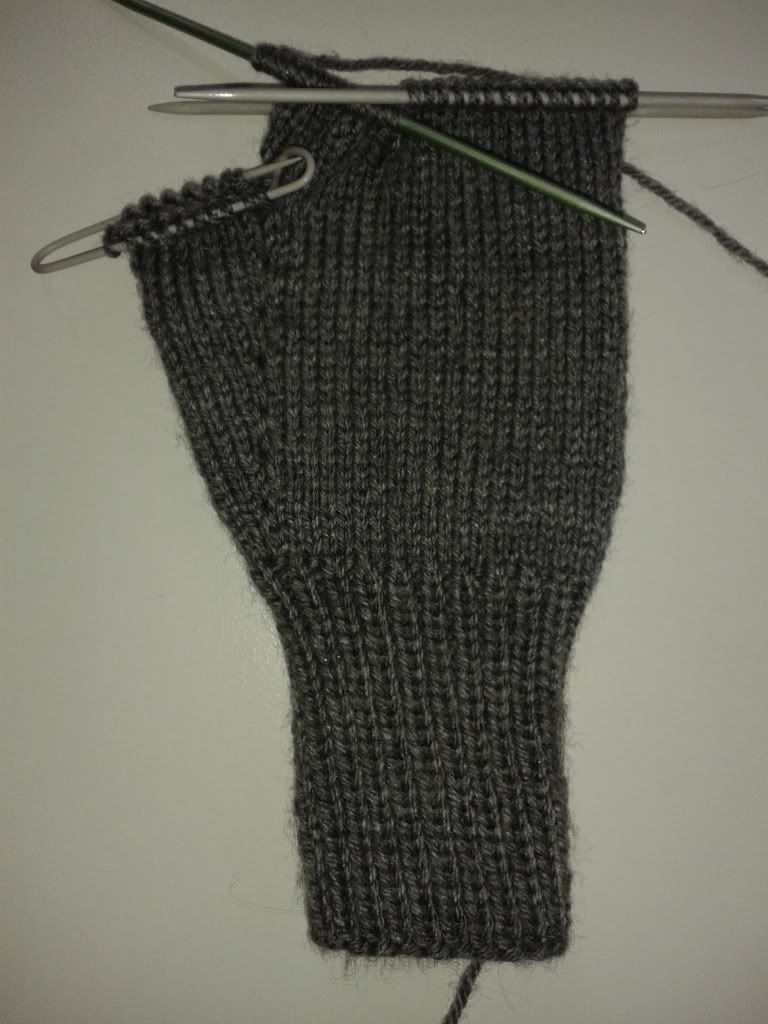 If you have ever wanted to pick up knitting this is a great reason to start. You can start off with an easy project like a scarf and give it to someone who will really appreciate your efforts. What more can you ask for?
Pattern:
http://knitwithkt.blogspot.ca/2007/11/basic-mens-mittens.html
More Information: https://www.facebook.com/events/142778592582045/