This week I dug into my chest of unfinished projects. I found a beautiful pair of gloves I started and pretty well finished a few years ago.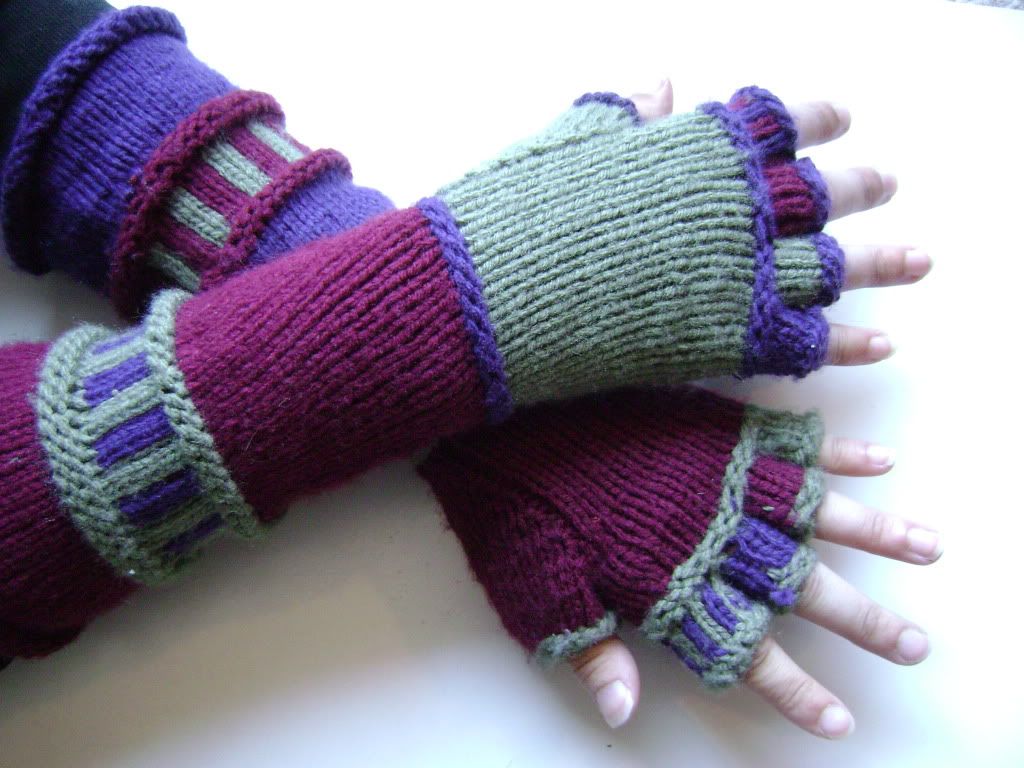 They are based off a pattern I had seen a while ago called
callisto gloves
.
I wanted to make them myself and decided to do my own pattern.I was still learning how to knit so I was playing around with a bunch of different techniques. Each glove alternates colors in the pattern.
The fingers were pretty tight so I will be fixing them to fit better.
Hope you enjoy it.
I will post a pattern for them once everything is written up.