I am a pretty big
Whovian
and have been looking for a good nerdy project to pick up. I decided to make a
weeping angel
.
The weeping angels are an ancient race of aliens in the form of a crying stone angel. They are the deadliest, most powerful, most malevolent lifeform evolution has ever produced. They are stone only as long as you are looking at them. So don`t blink! First seen in the episode "Blink" from season 3 in Doctor Who.
It was really not that hard and I was actually able to finish it in a day. (Granted that was a day where I dedicated myself to this project). I ended up not sewing on the base or stuffing it so it ended up being a very scarrrry finger puppet. As scary as finger puppets get.
:D Made for a very happy Whovian for her birthday. Take a look!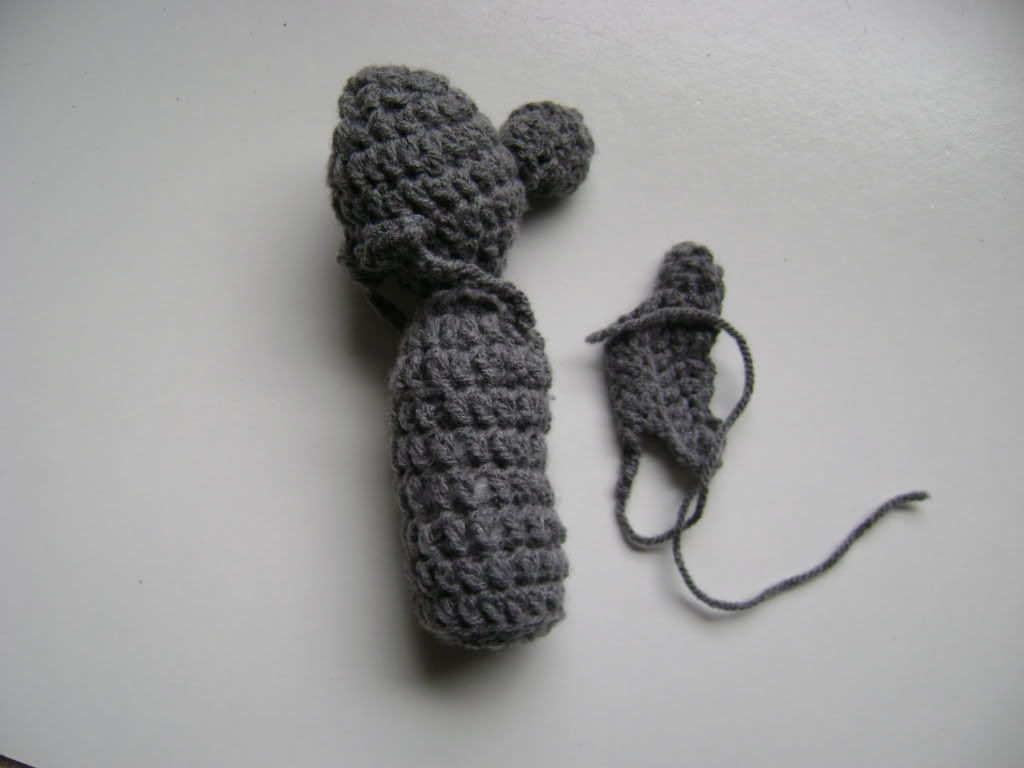 " Don't blink. Blink and you're dead. They are fast. Faster than you can believe. Don't turn your back. Don't look away. And don't blink. Good Luck" -
The Doctor