My workplace has been treating me pretty well for the holidays. First I got a week and a half off. Which is awesome, having worked through Christmas and New Years for the past few years. Next the ladies at work got everyone a Christmas card complete, with gift cards. My gift card was for Micheals, the ladies know me so well! I needed something that I could whip up for them overnight, before we left for the holidays. A customer had made each of them a little guy folded out of a pop can and it seemed like the perfect place for a little Santa hat. It was really easy to make and took me about an hour or so from start to finish.
- scrap yarn in red and white
- 4 double pointed needles sized 5mm/US 8
K2tog – knit two together
Using red CO 20 sts and join for working in the round. I used three double pointed needles (7-6-7)
Row 2: K to end Row 3: SSK, Kto 2 before marker, K2TOG, repeat
I usually go down to 2 needles on row 9, leaving 4 sts on each needle.
repeat last 3 rows until 4 sts left. Cut yarn and weave through remaining sts.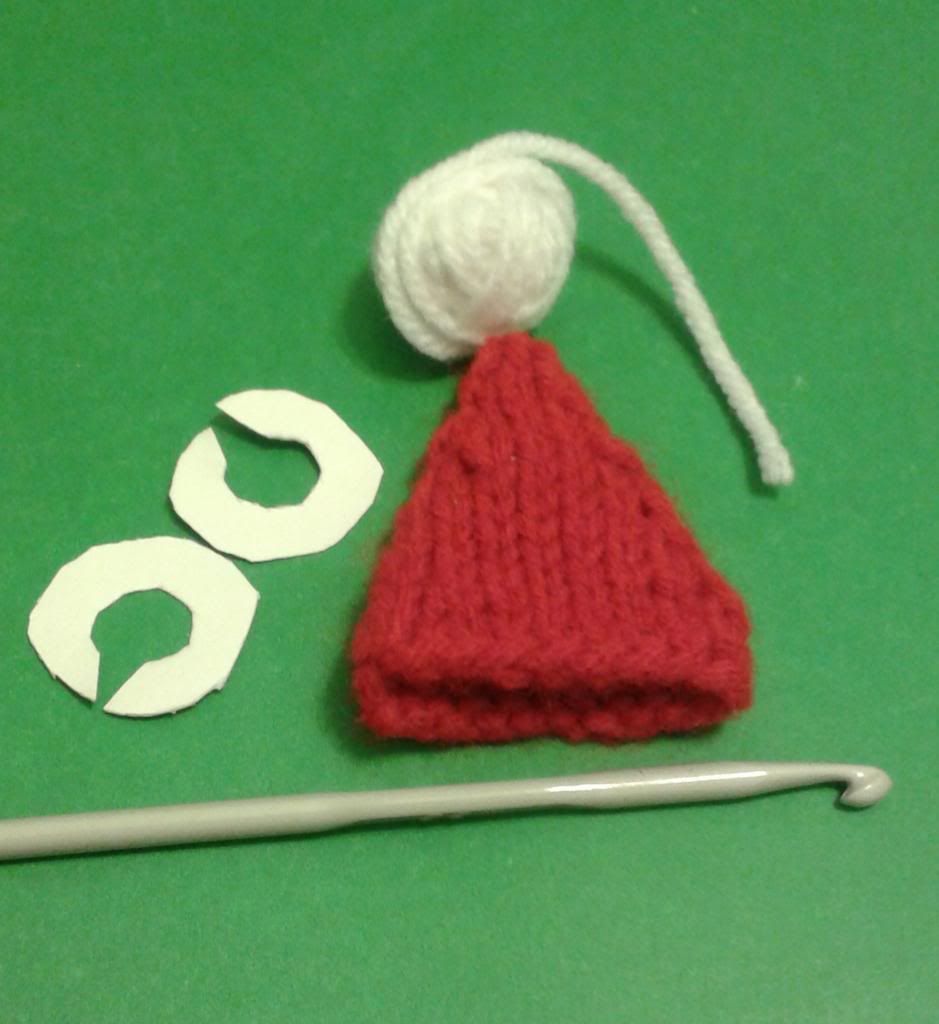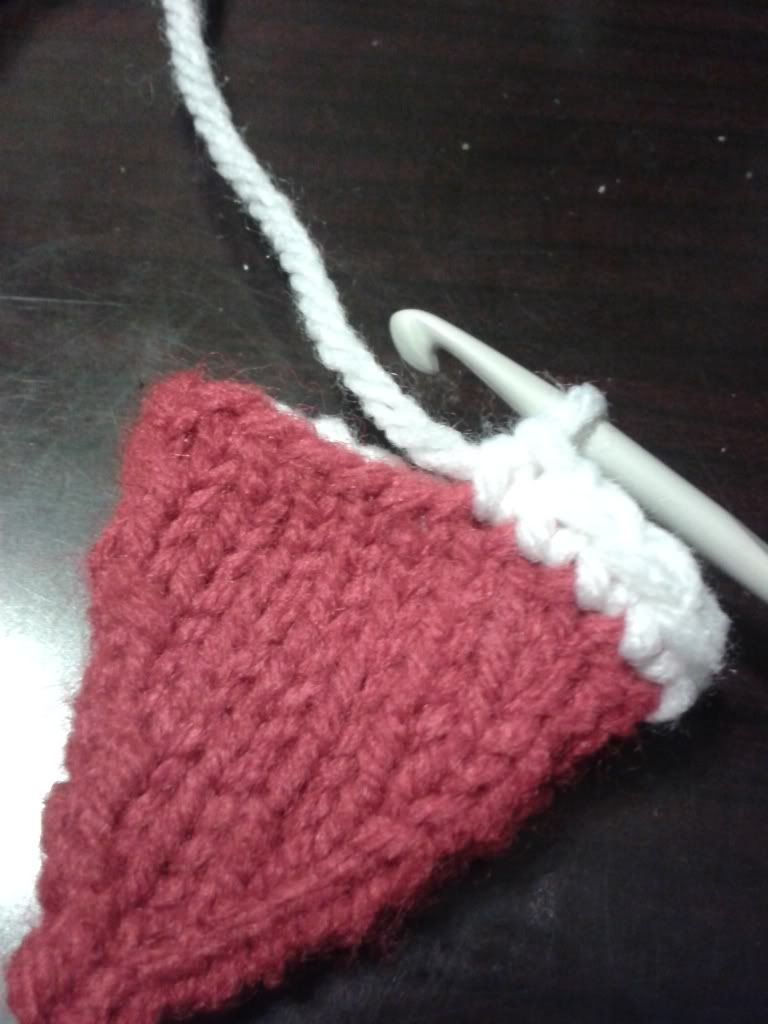 Using white, work 1 row of SC around cast on edge of hat.
Using white make a pom pom. Attach to top of hat. Weave in all ends and voila! You have a Lil Santa hat!
Now come the endless possibilities of where to put it! I plan to spread the joy and yarn bomb the places I visit over the holidays. Leaving a bit of Christmas cheer behind. Pro tip, anytime I`m transporting a hat with a pom-pom, I turn it inside out to preserve the fluffiness.
Merry Christmas and Happy Holidays from Not Your Grandmother`s Knitting!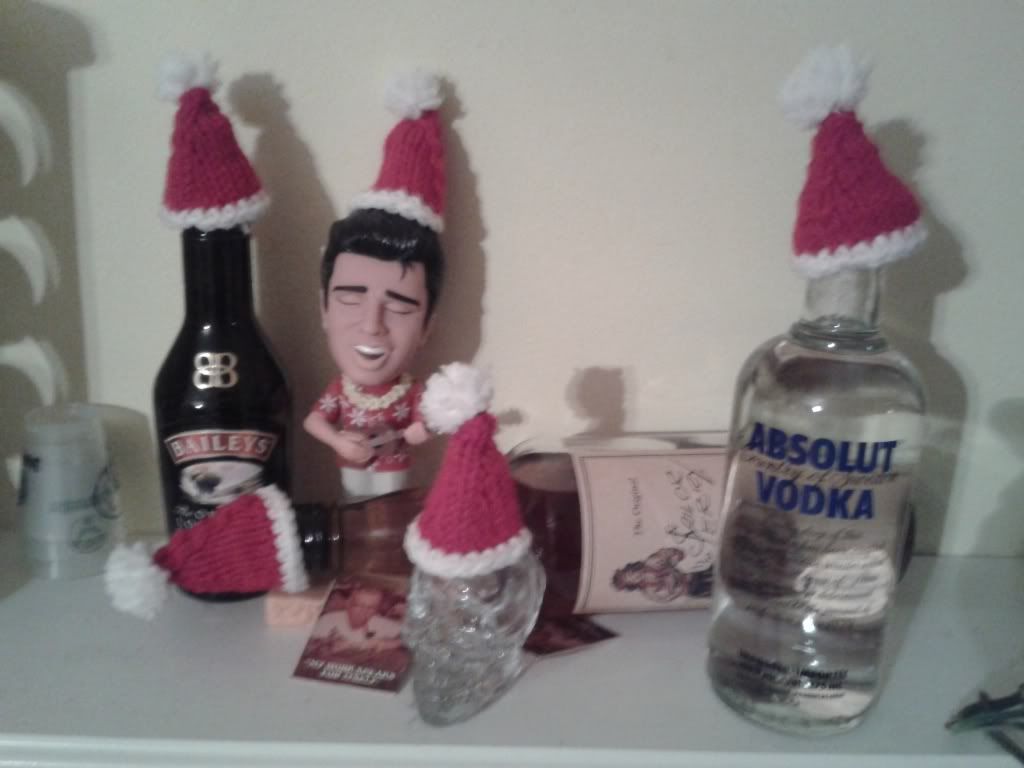 Go home rum, you`re drunk.