It's a well known fact that I knit everywhere I can. On the bus, at work, in the movies. Everywhere. I keep it all organized into a bag to make sure I have everything. This means I always have the bag on me, in case of any knitting apocalypse. It contains a pouch for little accessories, any current projects I'm working on, and my notebook.
You can never have too many accessories. My pouch is literally splitting at the seams right now. It'll be time for a new one soon. Inside you can currently find:
- A container of tapestry and sewing needles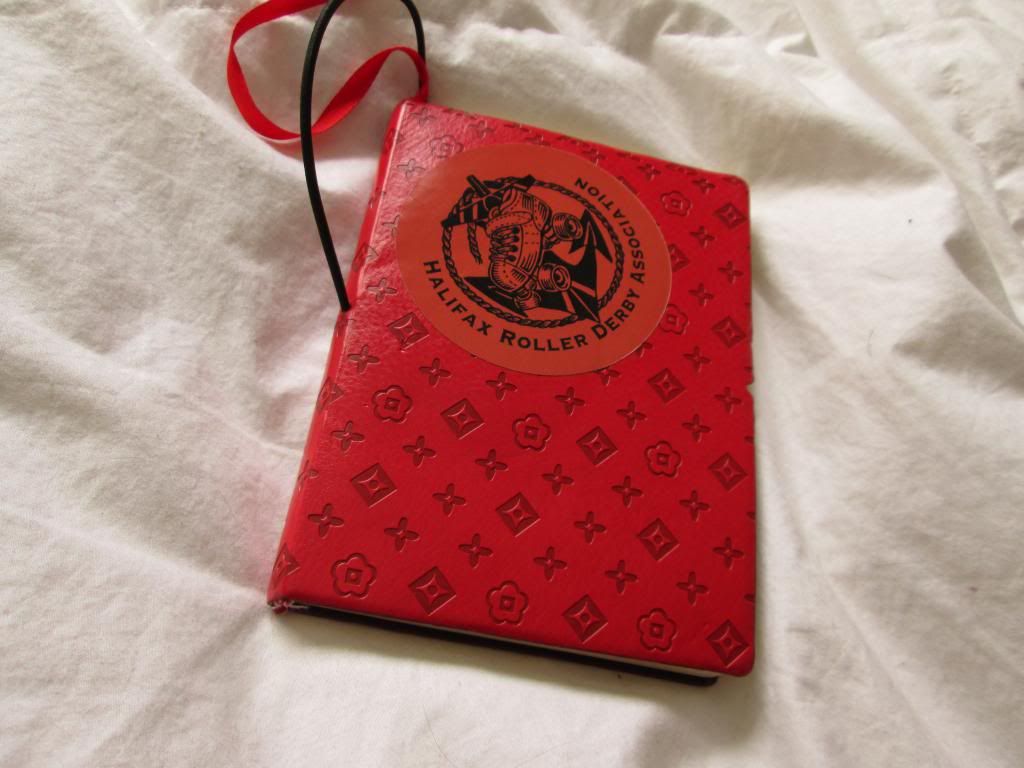 My notebook is pretty cool. I like showing it to everyone, even if you've never touched a pair of needles. Inside I keep all my designs for patterns I'm working on. Some pages look like absolute code to the untrained eye!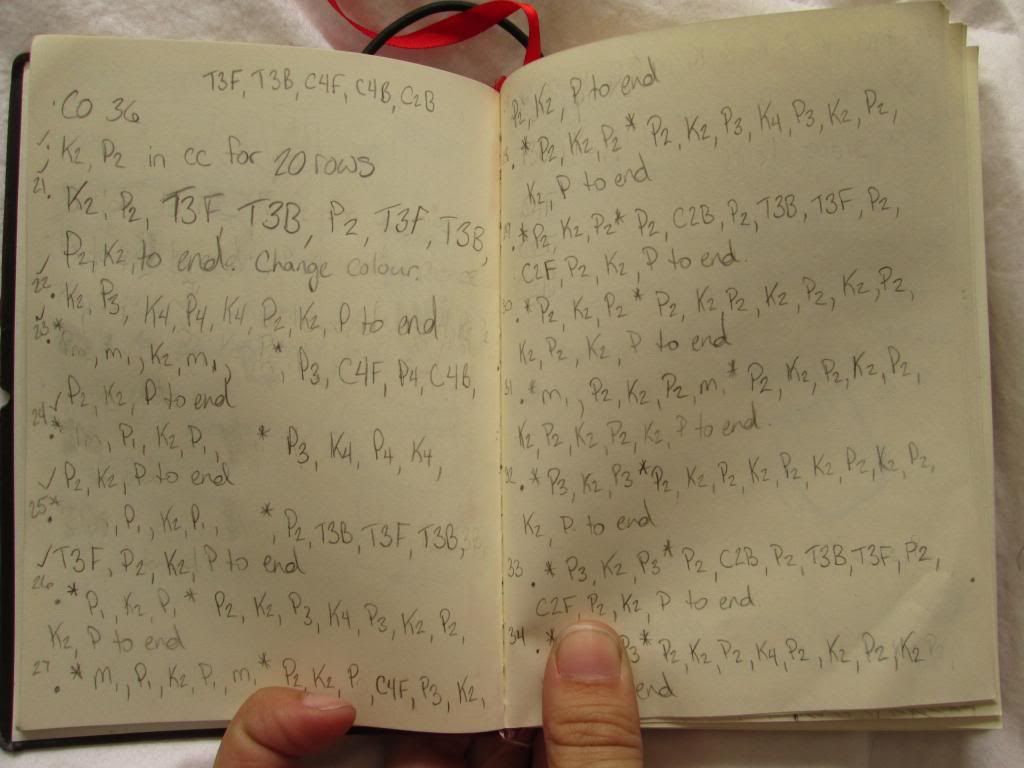 When I am designing a new pattern I start by sketching it out. I take my measurements for sizing (desired length of item, gauge, etc) and write them down. Then I keep track of the pattern as I make it. Here's the starting of my Adipose.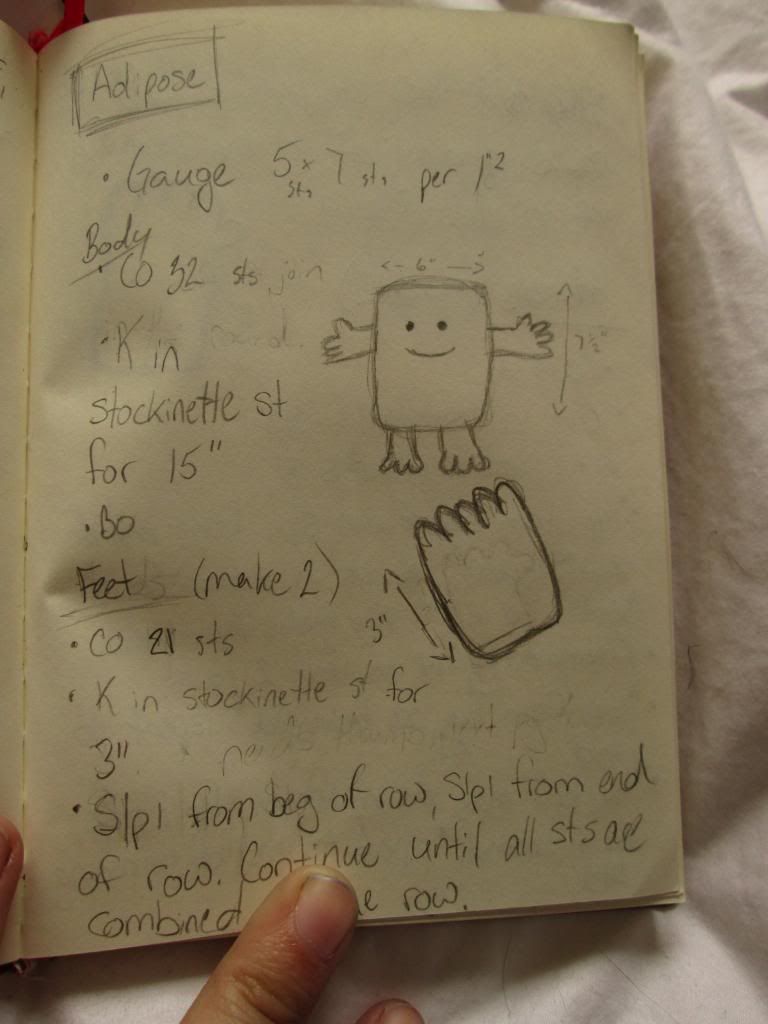 You can also find various charts in my notebook. This is one of the early charts I had for the batty wristband.