I recently spent some time in Toronto, and decided to make a Scott Pilgrim hat.
Scott Pilgrim is a series of graphic novels that were turned into a movie. It was written by artist Bryan Lee O'Malley, and filmed in Toronto. The basic plot is the main character, Scott Pilgrim, falls in love with a girl named Ramona Flowers. To be with her, Scott must defeat the Leauge of Ramona's seven evil exes. This is done with a great amount of video game flair. In the movie Scott and Ramona are portrayed by Micheal Cera and
Mary Elizabeth Winstead.
The design of this hat is actually really unique. It is knit in alternating colours, with the contrasting colour worked in purl stitch. This gives it a ribbed effect. The style of hat is long and tapered. The coolest part is a button is added in the middle and the tail end is curled up. This gives the effect of a snail shell and looks awesome!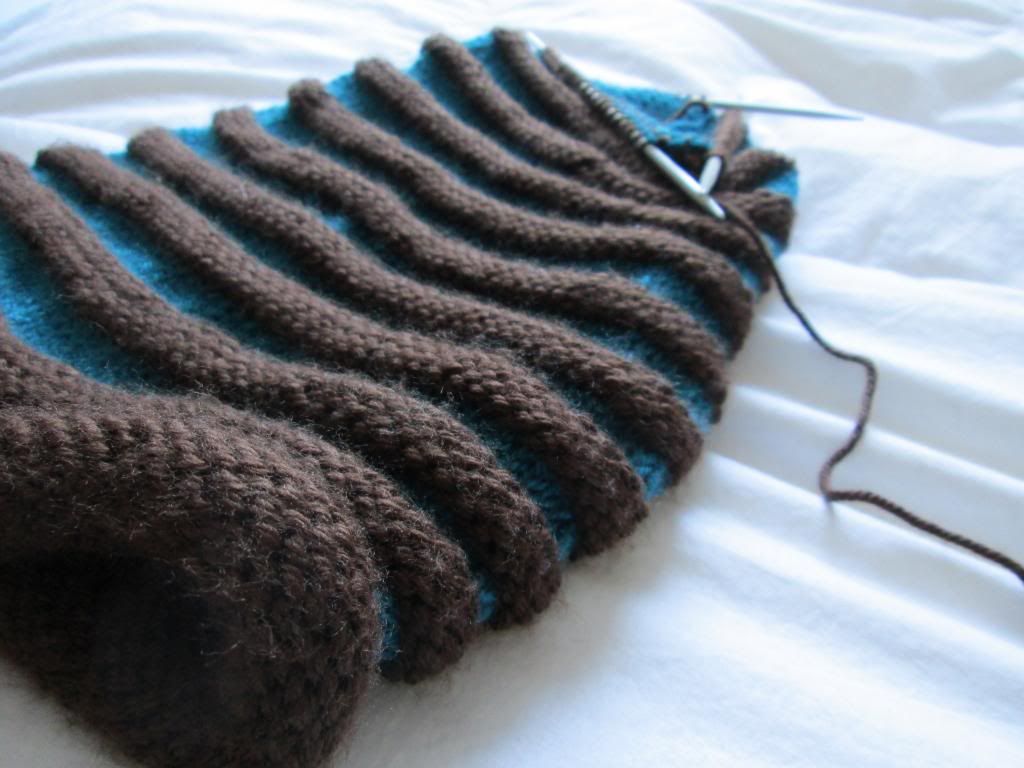 The finished product looks fantastic! The colour scheme was dead on to the one in the movie. It is also the warmest, comfiest hat I've ever made. I will definitely be making more of these in the future!
Pattern: http://www.ravelry.com/patterns/library/scott-pilgrim-stocking-hat-snail-hat