I feel like it has been a while since I posted anything. I try to keep to a semi-regular routine but the sunny weather has stolen all of my attention. I have, of course, still been knitting. The only time I really stop is when I'm sick. Even then I really just slow down.
So what HAVE I been up to. Well, I finished a whole hat and am now working on finalizing the pattern. The bulk of the hat is knit flat. The middle strip is worked by picking up stitches down the sides of the piece, so there is not really any sewing involved. The original was knit in rainbow colours and I added some stylish buttons to complete it.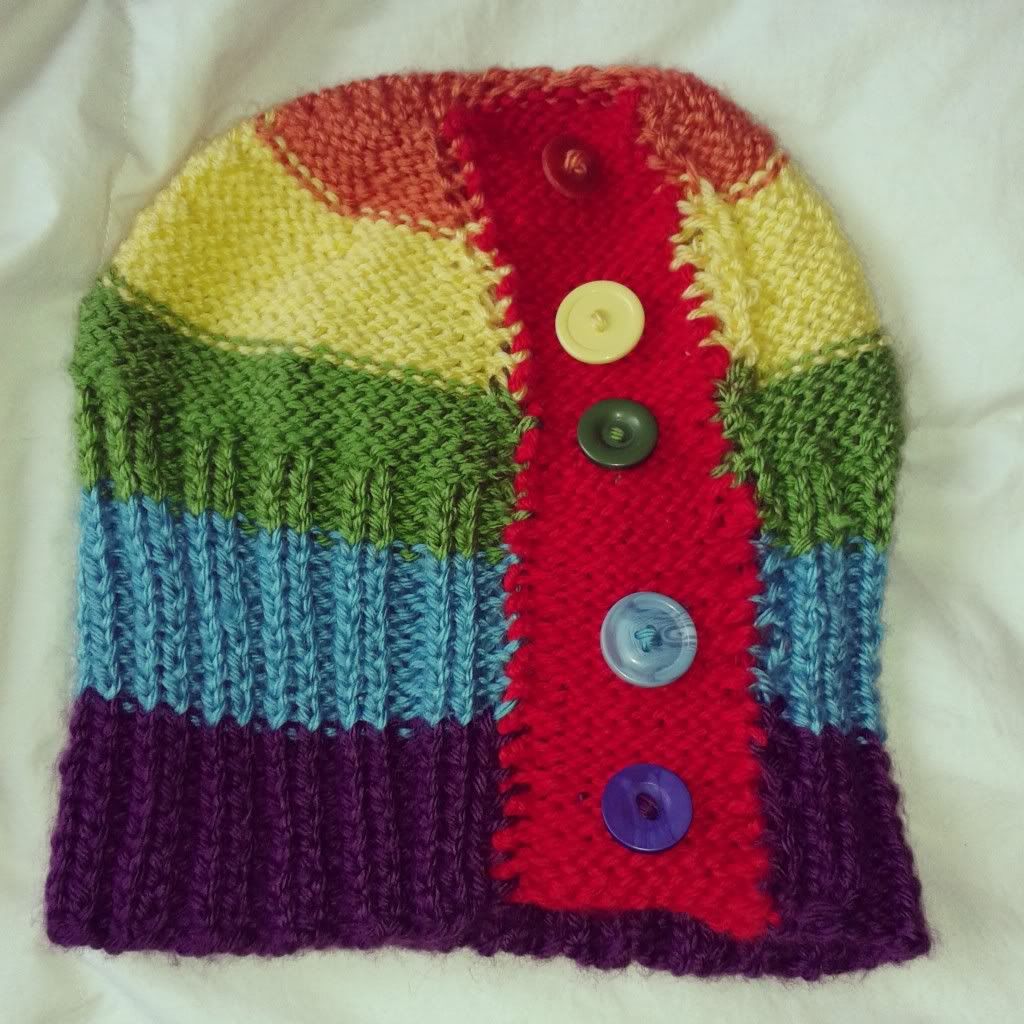 I made a few more headbands in different colours, so as to show off the pattern some more. You can find the pattern for these headbands here.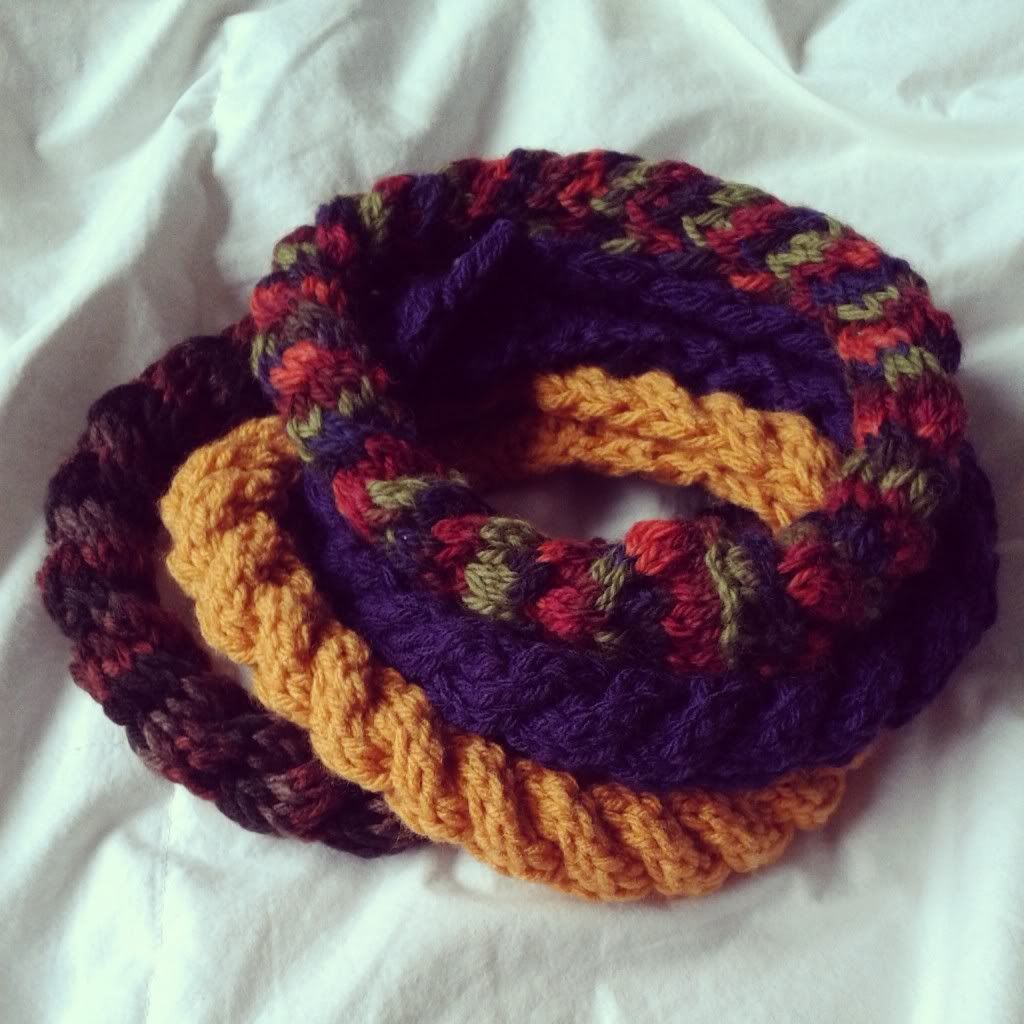 Whoever thinks knitting is not an addiction should take a look at my needle collection. I have everything. Straight needles, circular needles, double pointed needles, tapestry needles, cable needles, etc. I think it's time to admit that I may have a problem...
And those are the needles that are not currently in use. Believe me, there are many more!
That's pretty well everything I'm up to right now. Keep checking back for more updates and patterns. If you havn't already go "like" me on facebook. I'm always sharing cool patterns I find or that people share with me.