A few weeks ago I received my first Etsy order. I've had quite a few custom orders before but they have all been for friends or co-workers. This is the first time somebody found my blog and contacted me for my something. Yay networking! After many back and forth messages we finalized the order of a Harry Potter scarf.
There are a few different types of scarves used in the movie. The first year scarf is your basic stripped scarf. We decided upon the pattern they used for second year students at Hogwarts. In this case I used Gryffindor colours, but the pattern could be used for any of the other houses. (Slythern - green and silver, Ravenclaw - blue and gray, Hufflepuff - yellow and black)
I found the pattern from the Come and Go Room. It called for 100 sts but this makes a very wide scarf. If you are looking to make your own I would recommend about 50-60 sts for cast on.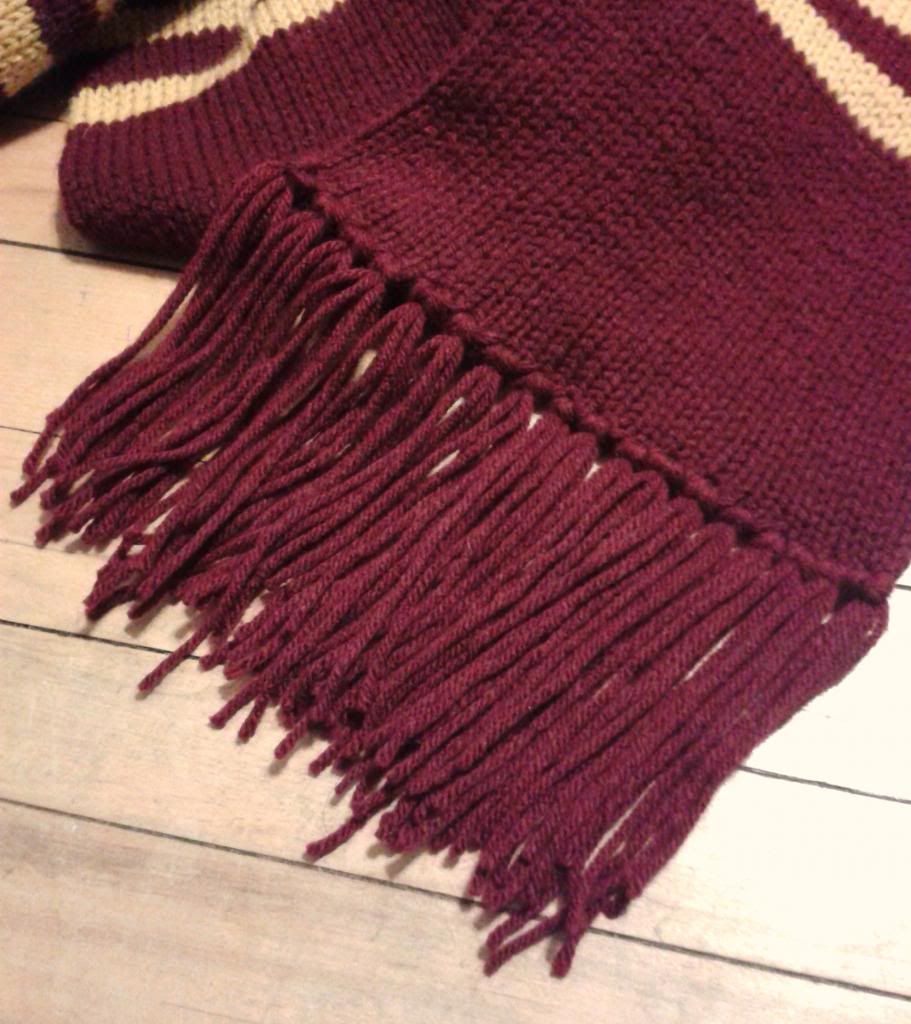 The scarf was knit in the round to make it much thicker and therefore warmer. Even going full out and focusing all my efforts on this one project it took me a few weeks to complete. Overall it was a very basic pattern. Knit 30 rows of main colour, 4 rows contrasting colour, 4 rows main, and another 4 rows contrasting colour. Repeat until you reach the desired length.
To complete the scarf you add a fringe on both ends.
I`m really quite happy with how it turned out and already I have people asking for a scarf for themselves. Looks like this will be another pattern that gets quite a bit of use!