It's getting cold outside and starting to look like fall. This means it's ramping up into prime knitting season! I love the time of year when all the hats and gloves start coming out. It's so inspiring I find myself thinking "I could knit that". You can find me rooting through the hat racks in the mall going "Ooh! This one has cables!"
It's also the perfect time to start knitting Christmas gifts. Although I'm sure no one is as crazy as I am when I start to plan my gifts in August. The past few years I have tried to knit something for EVERYONE, which proves to be a little difficult. Try knitting 10 dishcloths in a row without getting bored of your pattern. So the goal this year is to pace myself and to keep from overstretching my yarn, so to speak.
With orders starting to pile in for the winter season I really need to focus on the projects I have on the go right now. There are quite a few things that I have started, but did not yet get the chance to finish. I usually end up getting distracted, because it's hard to stay focused with Pintrest and Ravelry at your fingertips.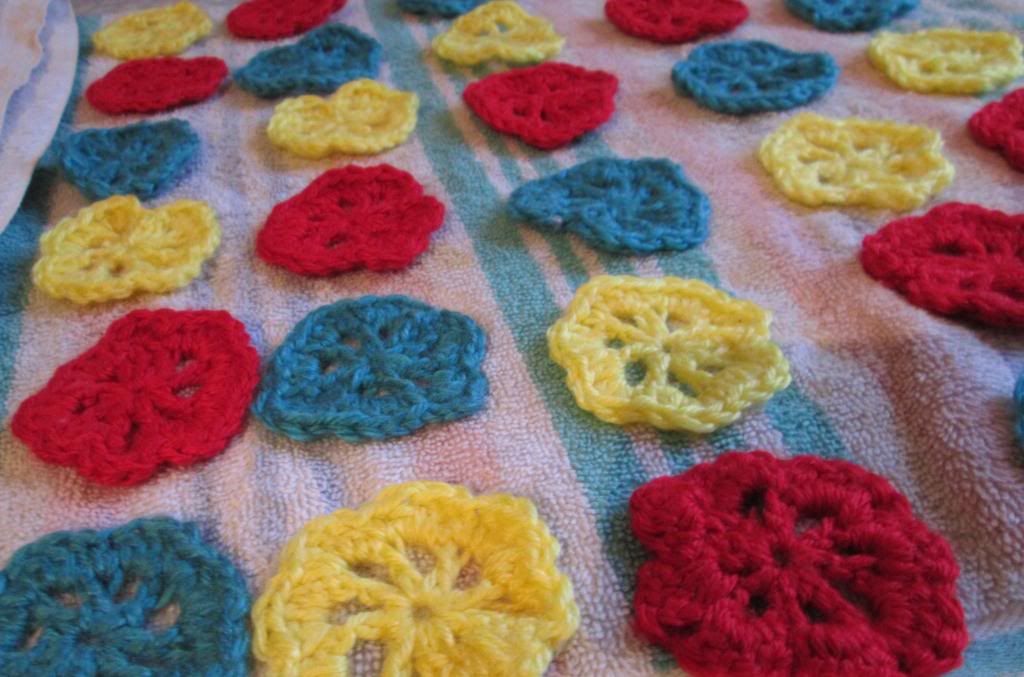 Ever since we moved into the new apartment I have felt that the deck has looked too boring. Of course, I decided
to spruce it up with some yarn. I found a good pattern for a
flower bunting
and cast on. It has been great practice for my crochet since its currently
over a thousand stitches long
(whew!). The project has been coming along but I think I missed my deadline for the season. The colours are very spring/summer and it'll probably be done just in time for it to be covered in snow.
The bunting got put on the back-burner when I got my first Etsy order. Yay! I received a custom order for a Harry Potter scarf and it's all I've been working on recently.
That's pretty much all for now. As always I`m working hard to keep my Etsy shop up to date. Keep watching my Twitter/ Facebook for updates. If you like what you see please take a moment to follow me or leave a comment!