This past week I was in Ontario visiting my family for Thanksgiving.
No one really knew I was coming so it was a lot of fun just showing up to dinner and surprising everyone. It's so important to take time off and spend it with family. I now feel much more refreshed and energized.
Whenever I go on long trips I bring my current projects with me, (Being outside for more then 5 hours
can sometimes count as a long trip and therefore also requires knitting). This time around I had a bag full of cotton yarn ready to be made into dishcloths. The goal was to see how many I could make in a week. The pattern I used was relatively quick to complete, but there were
whole days
spent without crocheting so the final count was not as many as expected. It still ended up being a little mountain of dishcloths. It was a good exercise on keeping my stitches consistent.
One of my cousins commented on how she loved the Batty wristband when they first came out, so I gave her one. The next day she went around showing it off. It's so awesome when my knitting finds a good home!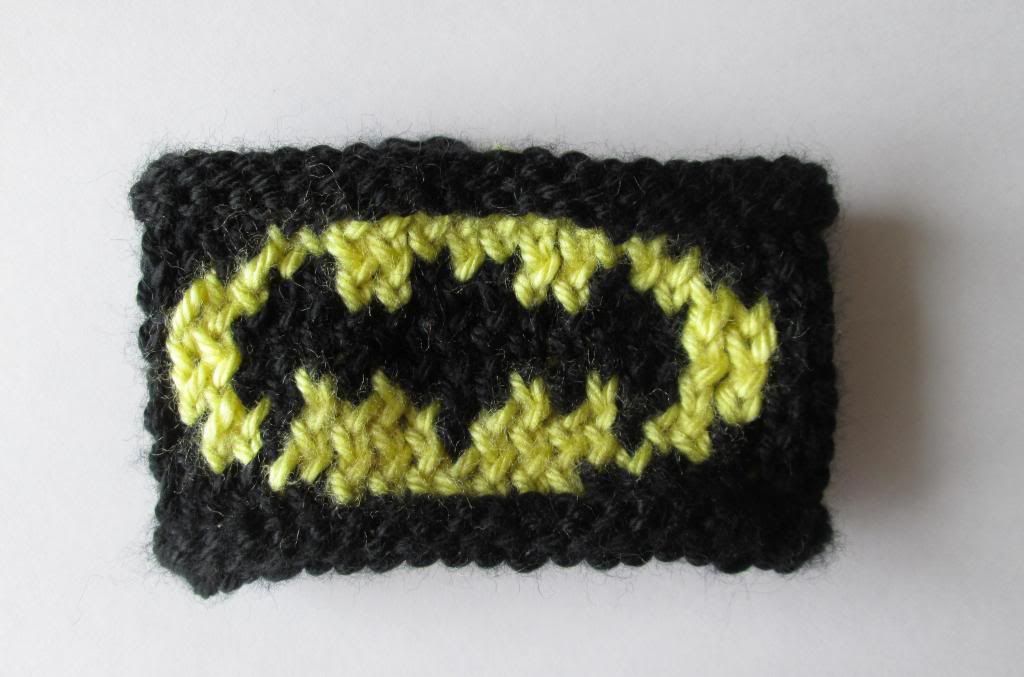 Every time I make a trip home I stop by my knitting Mecca, my grandmother's house. It's so exciting to have another knitter in the family, (I am the only one of 8 cousins that picked it up) and love sharing my current projects with my Nana. I usually leave with a handful of new needles, or yarn, or buttons, etc. This time while there I was able to do a little interview with her and learn more about my knitting heritage.
My Nana started knitting and crocheting over 62 years ago!
That's a lot of time to perfect the craft. She started off knitting sweaters and crocheting doilies and has made many items over the years including socks, slippers, sweaters, hats, gloves, afghans...The list goes on! It astounds me that despite all her years of knitting she has never learned to work off a written pattern. Instead she looks at a finished product and is able to recreate it, or has created her own patterns. My Nana has been such an inspiration to me.
To wrap it all up I want to share my new luggage tag. I was ready to run out the door to catch my plane when I realized I had nothing to identify my bags. Well a knitter is never really at a loss for cool accessories so I grabbed one of the crochet flowers I'd previously made and voila!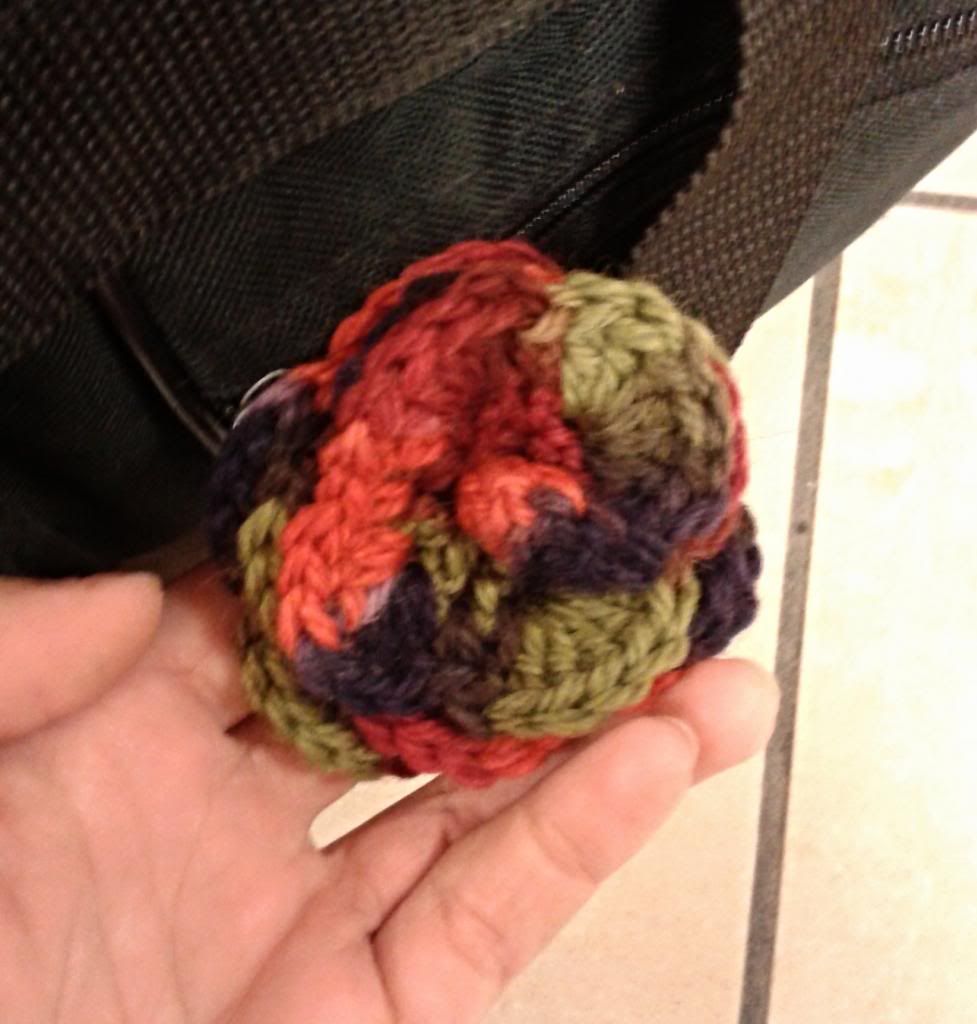 Pattern crochet flower:http://www.lionbrand.com/patterns/L20081.html