There was a derby league meeting this week. I really look forward to them because it's a few solid hours where I can knit away. It means I can make some wicked progress with whatever I'm working on. Roller derby is filled with so many creative people that I'm never the only one who brings something to work on. It also means I'm not the only one who drops a needle on the floor. (Oh, that horrible clang when it hits the ground, it always seems to happen in the middle of something important.) It's so much fun to catch up with the other girls and see what they are working on.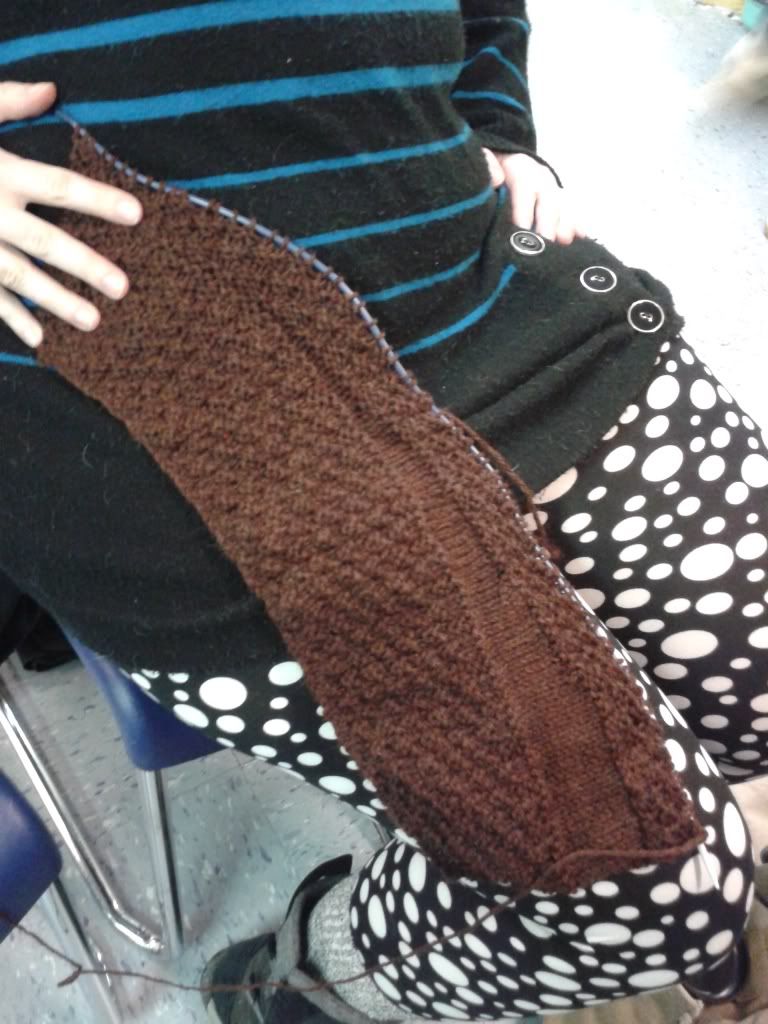 This is the start of a skirt that Nuclear SNAX was working on. The short rows down the sides will give the skirt a pleated look. I can't wait to see it when it's finished.
Skatey and the Tramp was working on this super cute children's dress. The many small cables give it such a sharp look. I think it would look great with a chunky ribbed turtle-neck to finish it up.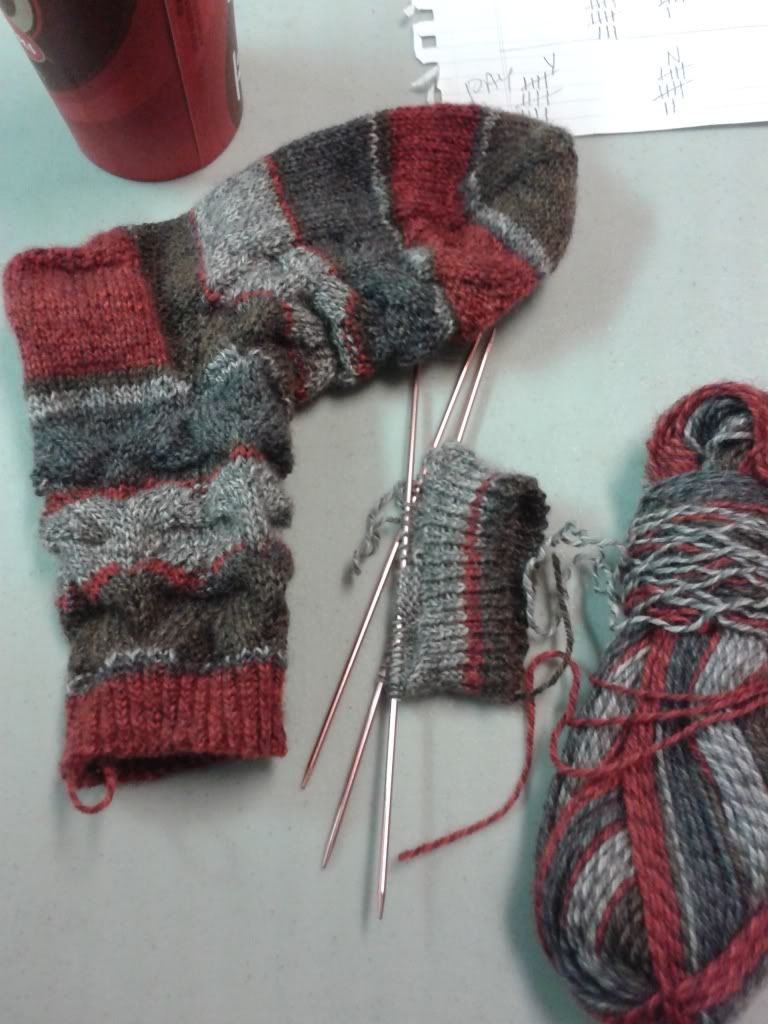 This yarn is so beautiful! I'm such a sucker for sock yarns. Thunder theRader was working on this one all night. The sand cables used for the ankle look so good.
There was also a snow day this week. It's rare for me to get a snow day unless I'm in school, or like today, there's a blizzard out. It was such a good day. I spent it putting up posters around the apartment and doing some much needed cleaning. Once I was done that I sat down, put on a marathon of Dollhouse and finished a few things. There are now a bunch of my favorite little hearts ready for Valentines day, available now at the Cocoon Bout-ique. I even got the chance to block one of my custom orders for an infinity scarf. It's made out of the softest, chunkiest yarn so it will take a few days to dry before I can sew it together. I'll make sure to post the pattern and some photos when it's all done.