This weekend I had a glorious time in the sun. Me and the Wifey ended up going to Boland's island out in East Chezzetcook, Nova Scotia. It was a great deal of fun in the sun. We were put to work (you've got to earn your meals somehow) and torn up an old dock. We burned all the terrible rotten parts
in the most massive campfire I've ever made. There were some salvageable bits though and we re-did the walkway out to the island. It was a lot of hard work but so completely worth it. It was great to be outside, getting some real work done.
It was also a fabulous opportunity to take some new product shots. I'm working really hard to improve my Etsy shop and have been reading through the seller's handbook as well as doing some Etsy seminars. One of the first things they suggest working on is photography, as it's usually the first thing that attracts someone to your store. I spent some time playing around with my camera and ended up with some really amazing shots for my Star Trek drink cozy. You can see them all here on my Etsy store.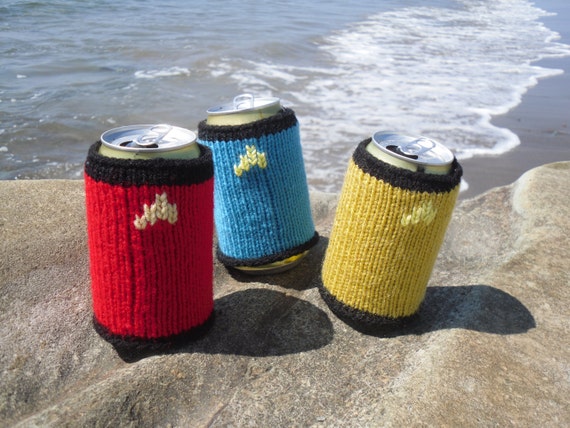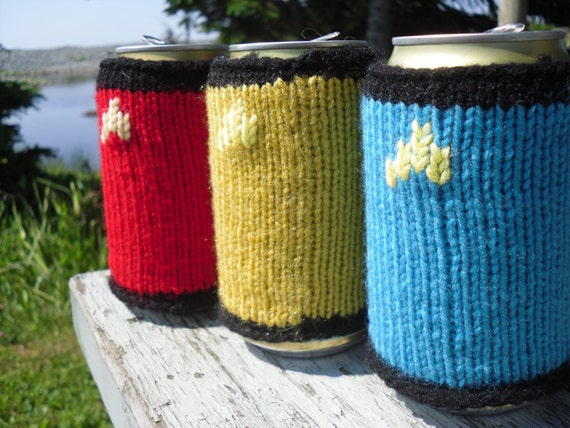 I've also just recently moved into a new apartment and there is yarn everywhere! On one hand it's really nice, being surrounded by all my beautiful fabrics. On the other hand it is so frustrating not having an organization system. Almost every box I look into is stuffed with yarn. I have bags and bags full. There is stuff that I don't even remember how or when I got it. Mostly my problem is that I don't have anywhere to store it all! At the last apartment I had an (overflowing) shelf full. One. Shelf. This is clearly one of my next big projects. I've been checking out fantastic yarn storage ideas on pintrest but have yet to put any in action
.
If you have any photos of your stash organization or messes I would love to see them. Also if you have any storage ideas I would love to hear about them! Feel free to leave a comment here or on my facebook page.